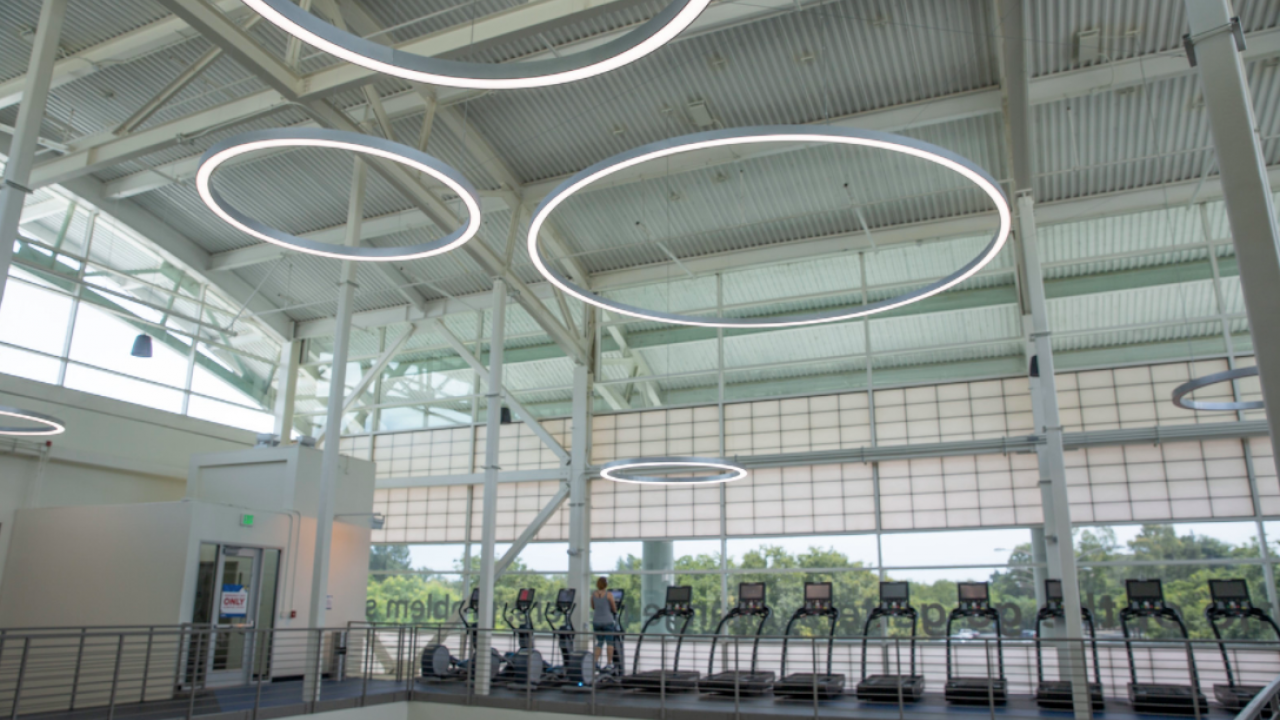 ARC OPERATIONS // FREQUENTLY ASKED QUESTIONS
Why has the ARC been closed?
ARC operations during the pandemic have been determined by State and County guidance and the tiered framework as established in the "Blueprint for a Safer Economy." The Blueprint has a "Gyms and Fitness Center" category and provides the following guidelines for each tier:
Tier 1 (Purple) – outdoor only with modifications
Tier 2 (Red) – open indoors with modifications; max capacity 10%
Tier 3 (Orange) – open indoors with modifications; max capacity 25% (Badminton singles and Dance – no contact can resume)
Tier 4 (Yellow) – open indoors with modifications; max capacity 50% (Badminton doubles, dance – intermittent contact, racquetball/squash, volleyball, soccer, martial arts, basketball) 
Yolo County shifted from the Purple to the Red Tier on February 24, 2021, which permitted the ARC to resume indoor operations. 
When will the ARC open to students, faculty, staff, alumni and the local community?
The ARC will open for graduate and undergraduate students on April 19. We hope to safely expand access for faculty, staff, and Emeriti members beginning May 1. This staggered timing will allow us to appropriately assess the COVID-19 trends in our community before expanding services and access to additional groups. We will provide updates as additional membership access groups are approved. Our hope is to expand access to allow alumni and community members starting June 1; please keep in mind that these plans are subject to change based on county and campus guidance in regards to COVID-19.
What goes into the ARC reopening process?
There is a significant amount of planning and coordination required to be able to reopen the ARC. We must hire and train approximately 175 students for the ARC's daily operations, including regular disinfection procedures. These students also need time to adjust their schedules and perhaps alter their living arrangements to work at the ARC.
In addition, the ARC will continue to be used as a location for the COVID-19 testing and vaccination clinic, and we must consider the logistical details of how to limit contact between people coming in for recreation and those who are coming in for testing and vaccinations.
We tried to reopen the ARC twice in the last year, only to shut down after 15 days when Yolo County returned to the purple tier of the state's reopening plan. This time we are optimistic the county will stay in the red tier (and continue to improve), providing our student employees with consistent schedules and a dependable source of income.
What are the plans for cleaning and sanitization protocols?
We are providing 90-minute reservation blocks for patrons. After each reservation block, we are closing the facility for 30 minutes of deep cleaning utilizing electrostatic sprayers. Members are also asked to clean all equipment before and after use with the provided disinfectant wipes.
How will the COVID-19 Testing and Vaccine clinic impact ARC operations?
By design, the vaccine and COVID-19 testing clinics are fully separate from ARC recreation operations. Clinic access points, lines and staging areas will be adjusted so as to not interfere with ARC operations. Spaces being utilized by the clinics will be offline for recreational use.
More Information on Return to Operations
VISITING THE ARC
How far in advance can I make a reservation?
Reservations can be made online through the Rec Portal. Although you are limited to one session per day, you may register for multiple days at a time (up to three days in advance). Please arrive on time; reservations are subject to cancellation 30 minutes after the posted start time. 
If I am fully vaccinated, do I have to wear a face covering?
Yes, face coverings must be worn by students, academics, staff, and visitors at all UC Davis locations. For indoor locations, the only exceptions are while eating or drinking or in private spaces such as dorm rooms, single-occupancy offices, showers and the like.
Will I be able to use the locker room?
Locker rooms and showers will be available for use. Individuals who currently have overnight lockers may utilize their locker. Day use lockers will only be available outside of the locker rooms, members are asked to disinfect day use lockers before and after use. Towel service will be unavailable, please come equipped with your own towel.
Can I purchase a new membership?
Yes! Memberships will be available for purchase online via the Rec Portal or in person at the ARC for the approved access groups.
Is parking impacted by COVID testing and vaccination clinics?
Parking may be limited depending on the level of traffic at the clinics for that day. If you are coming to enjoy the ARC, we encourage you to walk or ride your bike. If you are driving, please be sure to check the TAPS website for more information on parking passes and regulations.
Can I workout with my friend?
Physical distancing protocols will be enforced in the facility. Members are asked to remain at least six feet apart, no spotting or partner exercises that involve close contact are permitted.
Will every piece of equipment be available for use?
No, some machines are offline to allow for adequate physical distancing. Additionally, mats, sand bags, stability balls, Bosu balls, and bands are not available for use, but you are welcome to bring your own. The equipment room will be offline, small equipment rental and towel service will be halted. Water fountains will be unavailable for use, but touchless water dispensers will still be available. Please bring your own reusable water bottle with a lid. 
What spaces will be available for use?
As of April 19, select cardio equipment, exercise mats, and strength equipment on the first and second floors will be available for use. The MAC, Rock Wall, Four-Court Gym, Boxing Wing and racquetball courts will be offline until further notice.