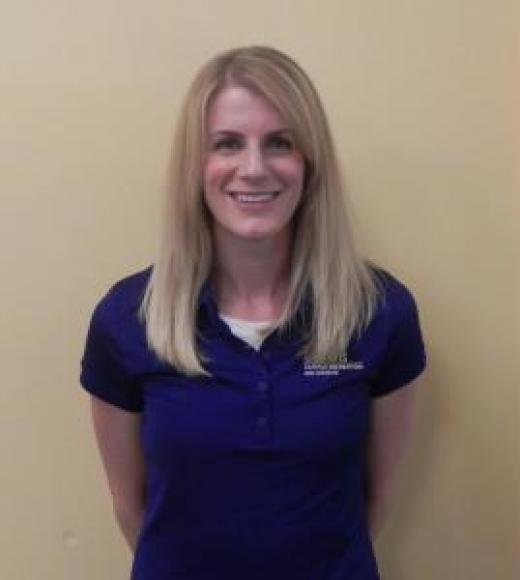 Unit

Resistance Training

Cardiovascular training
Bio
Fitness Philosophy
Getting out of the door to workout is the hardest part. And getting fit is not easy. But if you start with small changes and make them routines, rather than chores, then living a healthy lifestyle becomes more manageable and even enjoyable. My goal is to help people live healthier lives and be proud of the progress they make.
Background
I'm a Minnesota girl who ended up in California during a 12-year career in journalism. I grew up playing soccer, hockey and running track. I played college hockey at the University of Wisconsin-Superior. After I moved to Sacramento I found another outlet to play competitive sports. I played four seasons of women's tackle football with the Sacramento Sirens. I have always had the drive to make fitness part of my life and I've recently decided to use that motivation to help others improve their health and fitness.
Personal Interests
Dogs (and basically all other animals)
True Crime Books & Documentaries
Stand Up Paddle Boarding
Video Production
Dessert
Certifications
Certified Personal Trainer, American Council on Exercise (ACE)
American Red Cross First Aid/CPR/AED
Specialties
Resistance Training
Cardiovascular training
Schedule
Please click here to view the trainer's schedule and availability.