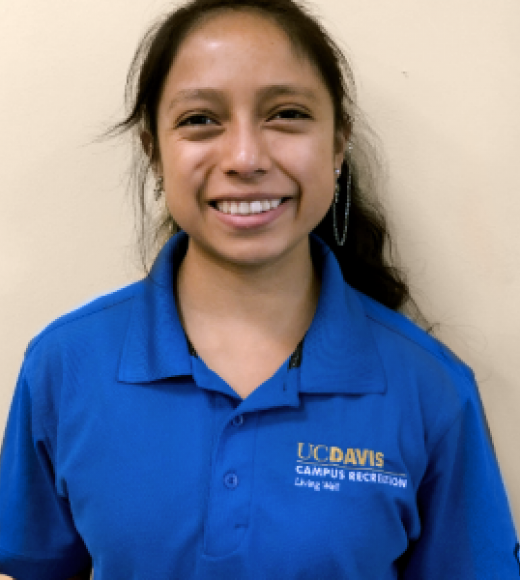 Unit

Power-lifting

Strength Training

Mind-Body Connection
Bio
Fitness Philosophy
For me, fitness is the right balance between everything we do, from how much we move to how many glasses of water we drink per day. Fitness involves many factors such as our habits, actions, and lifestyles which are then directly reflected through our bodies. The small choices we make over the course of the day add up in big ways over time. For this reason, when we focus on ourselves internally, we build a stronger base that helps us grow externally. My focus is on helping people achieve a better quality of life. Started by a labor of love for health and fitness.
Background
I am a third-year student majoring in Clinical Nutrition. I was born in Los Angeles but grew up in a small town in Guatemala. During my time living in Guatemala, I did countless hikes, participated in marathons and I was also part of different soccer, basketball, and volleyball teams. Once I moved to LA my love for activity led me down the path of learning about fitness and nutrition and that's how I started lifting weights. Learning about fitness and nutrition made me change my personal approach to fitness. Now I prioritize health over appearance and this change has been helping me understand my body better. My goal is to help people get stronger, reconnect to their bodies, and live more healthy and balanced lifestyles.
Personal Interests
Nature/Hiking and Exploring
Dancing
Nutrition/Cooking
Powerlifting
Certifications
Certified Personal Trainer (ACE)
American Heart Association Heartsaver CPR AED Program
Education:
Clinical Nutrition B.S. (2021)
Specialties
Powerlifting
Strength Training
Mind-Body Connection
Schedule
Please Click Here to view the trainer's schedule and availability.