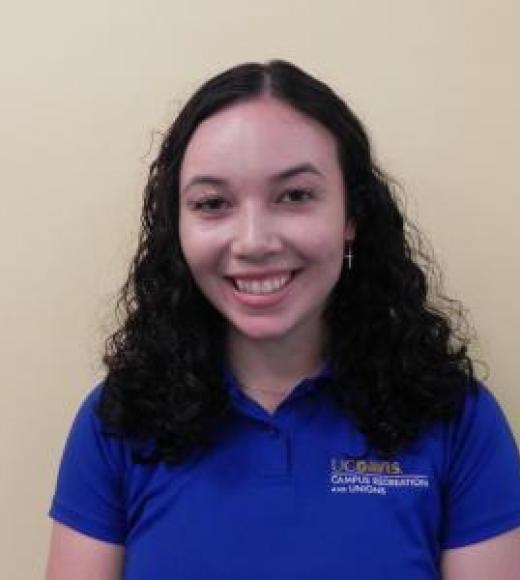 Unit

HIIT circuit training

Power-lifting

Strength training

Speed and agility training
Bio
Fitness Philosophy
I believe that exercising builds immense discipline that is needed in life. When you have the discipline to workout regularly, eat healthy, get the right amount of sleep, etc. You will have the discipline for everything else in life. Exercising is not just about how you look, it's how you feel, how your mentality is, how it changes you for the better. Everyone's experience with fitness is unique, so I strive to help people get their best experience and find what routine best suits their lifestyle and goals!
Background
My name is Rachel Rose Saenz, and I am currently a 4th year here at UC Davis studying Clinical Nutrition with a minor in Exercise Biology. I am originally from Oakland, CA and transferred here from Merritt College last year. I grew up athletic playing many sports, but the only one I stuck with through all my years was soccer. I started when I was around 6 years old, and it was my absolute passion. I played up until my sophomore year in college when I tore my Achilles tendon. After tearing it, I had to stop playing and go through some serious physical therapy, and that's where I found my love for weightlifting. I found a new passion of training in the weight room and helping others train as well. 
Personal Interests
Weightlifting

Whole nutrition, foods that feed the mind and body

Cooking/eating 

Music

All animals! (except spiders)
Certifications
ACE Certified Personal Trainer

CPR/AED
Specialties
HIIT circuit training

Powerlifting

Strength training

Speed and agility training
Schedule
Please click here to view the trainer's schedule and availability.