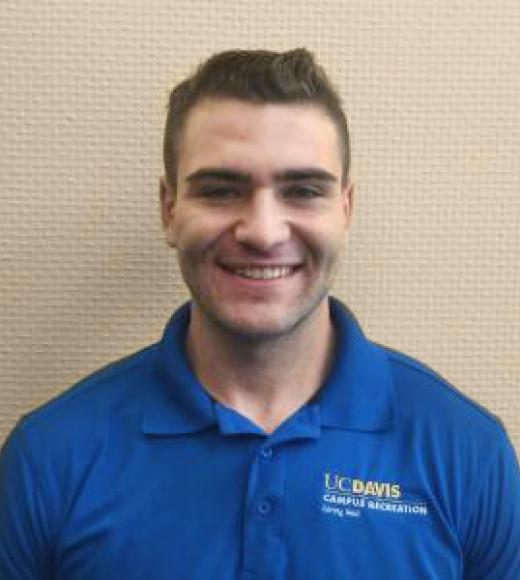 Unit

Strength

BodyBuilding/ Physique

Functionality

Mobility/Flexibility/Stability

HIIT
Bio
Fitness Philosophy
Balance is everything. I believe that balance is the glue to any fitness lifestyle, regardless of the goal. Working out too much one week can outweigh the benefits due to lack of recovery, whereas not working out enough won't provide a stimulus for your mind and body to change. By having balance in fitness, nutrition, socializing, and work; one can achieve the best version of themselves through consistency, intensity, and commitment. It may take quite some time and discipline to achieve one's goals, but without a properly balanced regimen, they may never be achieved at all.
Background
I was born and raised in Santa Clarita, CA- about 45 minutes North of Los Angeles. I was extremely overweight for the majority of my childhood and teenage years. However, I never let my weight stop me from being active and doing things such as skiing, playing football, skateboarding, and dirt bike riding. However active I was, I just could not manage my nutrition and temptations that I was so comfortable with. During Spring of 2013, I broke my back squatting 405lbs during my freshman year of high school. At this point in my life, I was 330lbs. After 4 months of rest and recovery, I decided to change my lifestyle and lose the weight that I was so self-conscious about. My little brother and I were both overweight at the time and kept each other accountable by going to the gym each day, pushing each other when one of us wanted to quit, and just refusing to listen to the inner voice saying to give up. Well, I didn't listen and lost 130lbs in just over 9 months. This was a very rapid weight loss, and I would not recommend this fast of a weight loss to someone today, but it forever changed my life and I am never looking back. Now, I am determined to help others achieve their varying fitness goals, whatever they may be.
Personal Interests
Hiking
Camping
Skiing/Snowboarding
Dirt Bike Riding
Traveling
Trying New Things!
Certifications
Certified Personal Trainer, American Council on Exercise (ACE)
American Heart Association First Aid/CPR/AED
Specialties
Strength
BodyBuilding/ Physique
Functionality
Mobility/Flexibility/Stability
HIIT
Schedule
Please click here to view the trainer's schedule and availability.