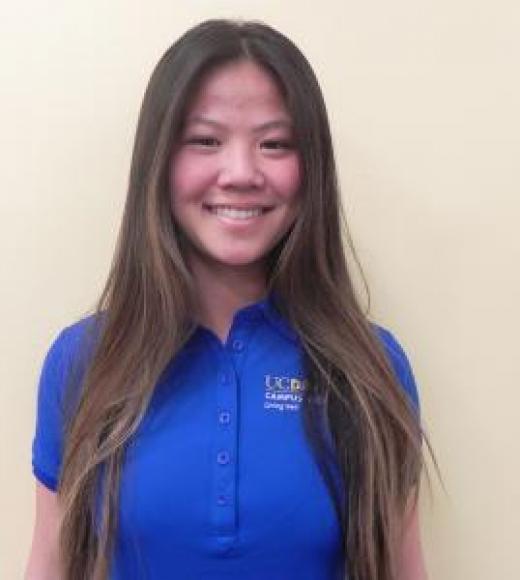 Unit

Strength Training

Muscle Hypertrophy Training

Circuit Training
Bio
Fitness Philosophy
I believe exercise is essential for both physical and mental health.  Challenging one's self physically is an important, and often neglected, component of well-being.  Exercise can have an incredibly positive effect on one's confidence and daily mood.  I want to help those that are unsure of how to start or progress in their fitness journey gain reassurance in their physical abilities. Exercise programs should be fun, sustainable, and realistic for each person.  My goal as a trainer is to raise confidence levels in the gym and help people of all skill levels recognize the benefits exercise can have on the mind and body.
Background
Hi! My name is Sulyn Harvey.  I was born in Wuhan, China and moved to Los Angeles, California when I was just one year old.  Being active and competing in sports have always been a huge part of my life. My favorite sports growing up were soccer, water polo, and swim. Moving to Davis in 2016 posed many new challenges for me, one of which was finding new modalities of staying fit.  My freshman year was the first time I stepped into a weight room, and the rest is history.  I love lifting heavy and challenging my body to grow stronger every day. To stay active and have fun, I currently climb, swim, and skate around Davis. My passion for fitness and promoting an active lifestyle has motivated me in my career and academic choices.  I am currently a third-year undergraduate studying Neurobiology, Physiology, and Behavioral Science, and I spend my summers as a California State Lifeguard in Malibu.
Personal Interests
Lifting and tracking my strength/endurance progress
Hiking
Swimming
Surf Racing
Traveling
Climbing
Certifications
EMR certification
Red Cross First Aid/CPR/AED certified
Certified ACE Personal Trainer
Specialties
Strength Training
Muscle Hypertrophy Training
Circuit Training
Schedule
Please click here to view the trainer's schedule and availability.