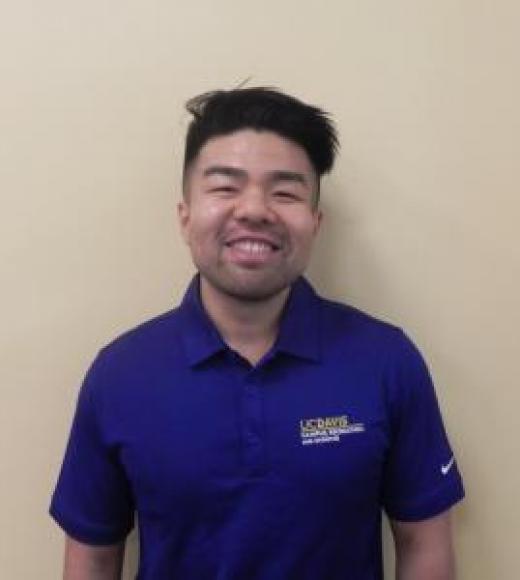 Unit

Aesthetic based hypertrophy training

Strength training

Power training

Mobility, flexibility and stability training
Bio
Fitness Philosophy
Fitness requires a lot of hard work and dedication. Despite the sacrifices, a fit physique is well worth the struggle; to be healthy is to improve all other aspects of one's life.
Many people do not realize you do not have to center your life around the gym to obtain these benefits; even a moderate approach toward fitness will not only yield obvious physical benefits, but the very pursuit of fitness allows one to obtain non-obvious positive attributes (e.g. resilience, patience, mental mastery, determination, etc.).
Background
Hi, my name is Tommy Tran. When I was younger I struggled with my weight. Although I wrestled throughout high school, my otherwise sedentary lifestyle and poor dietary choices caused me to become overweight. Eventually, my unhealthy lifestyle began to take a toll on me. It was at the point that my lack of physical health began to take a mental as well as an emotional toll on me that I knew I had to make some changes. I began weightlifting and began switching out my unhealthy meals with more wholesome alternatives. Before long, I began to see significant physical, mental, and emotional improvements, which motivated me to keep going. Now fitness and nutrition are my passions. 
Personal Interests
Pursue new physical challenges and take part in all types of physical activities, including, but not limited to: Weightlifting, yoga, basketball, football, hiking, etc.
Focus on the mind as well as the body. This includes reading and discussing various scientific studies (e.g. sports nutrition, physiology, exercise biology, etc.), and through meditation, etc.
Certifications
Certified Personal Trainer, American Council on Exercise (ACE)
American Heart Association First Aid/CPR/AED
Specialties
Resistance training

Aesthetic based hypertrophy training
Strength training
Power training

Mobility, flexibility and stability training
Schedule
Please click here to view the trainer's schedule and availability.