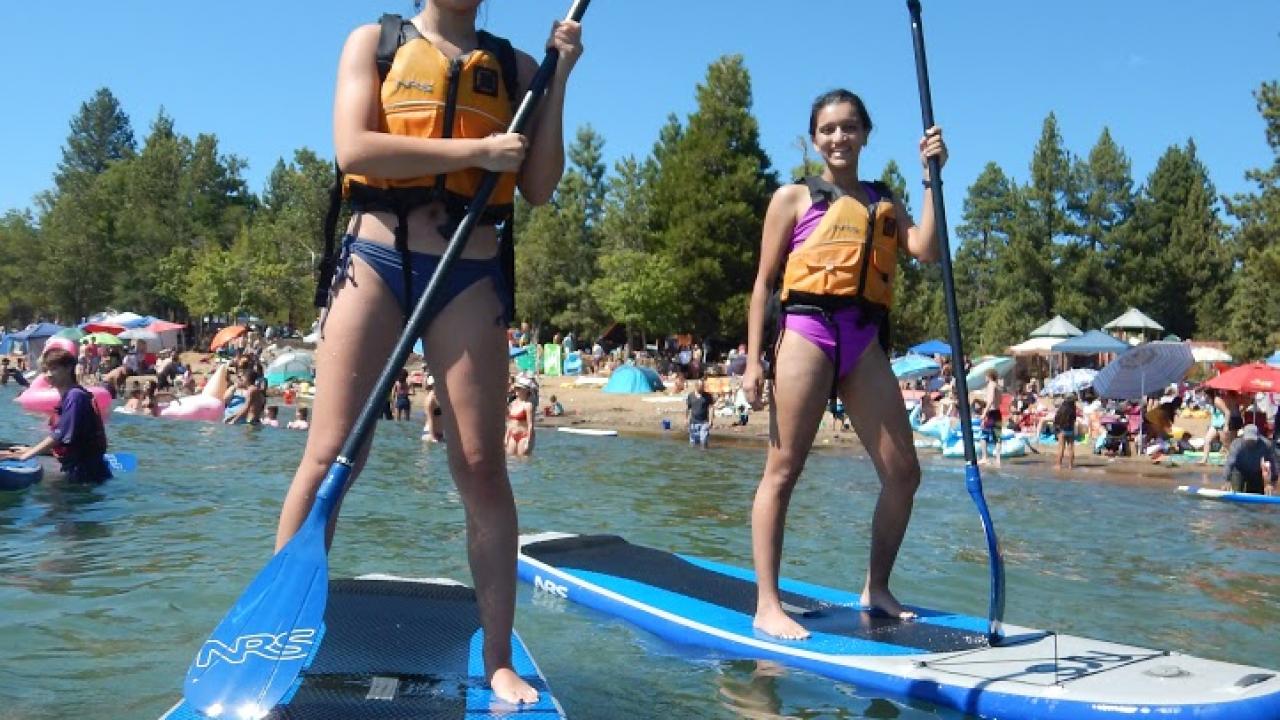 Stand-up paddleboarding (SUP) is an outdoor water sports activity in which a rider stands up on a large board and uses a paddle to move through the water. Participants in this one hour Intro to SUP class will learn about SUP equipment, paddling technique, self rescue and safety. After completing Introduction to Stand-up Paddleboarding participants will have all the skills necessary to explore their favorite lake, ocean or stream on their own.

This activity will take place Thursday nights at 8:15pm throughout the Summer. The first summer session will be Thursday, June 23rd.
Space is limited. Registration will become available 7 days before the activity date.
This activity is available for EVERYONE - community members, staff, faculty and, of course, students!
Event Category