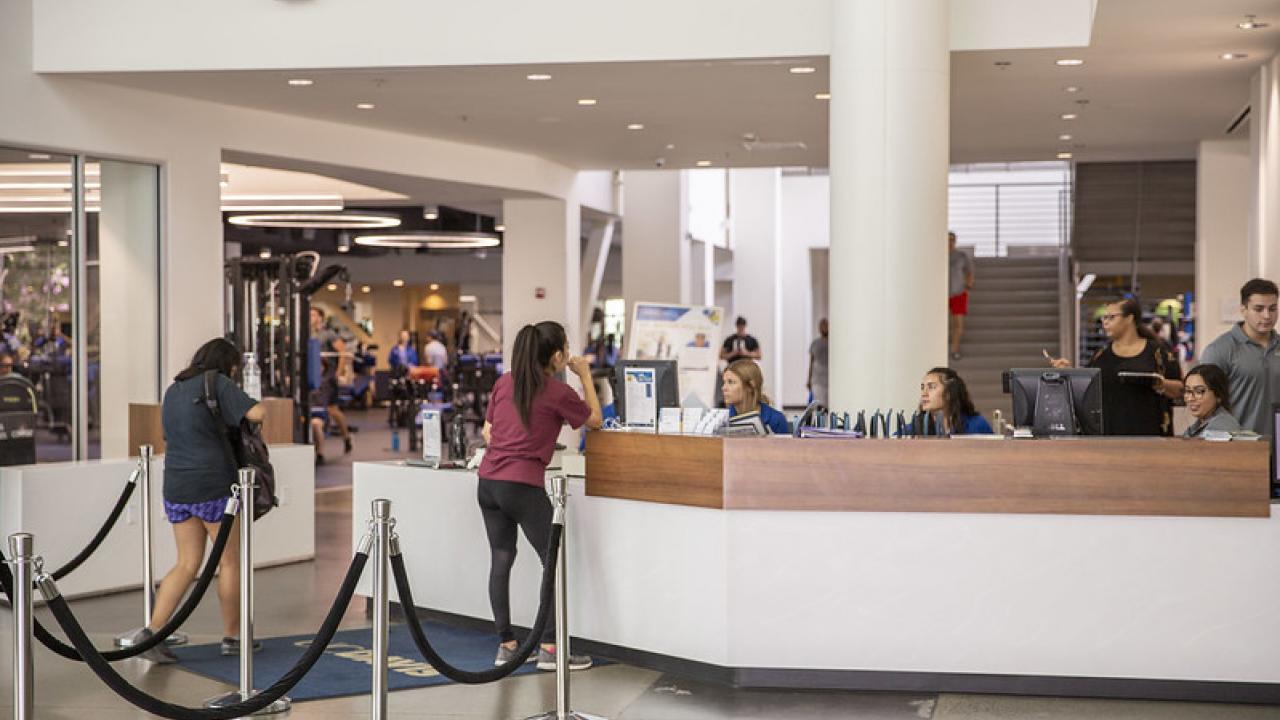 Campus Recreation is hiring for positions at the ARC! 
Member Services within the ARC and the Department of Campus Recreation offers employment to students who want to invest their energy and creativity into providing a holistic wellness experience to the UC Davis community. The department is a student-focused organization, placing an emphasis on student development and leadership opportunities. Visit Handshake Student Account to apply for a position today, or contact the Activities and Recreation Center (ARC) by calling 530-754-5306 or emailing MemberServices@CampusRec.UCDavis.edu to find out more about student job opportunities. 
Current Positions
Building Supervisors are responsible for all day-to-day facility operations of the facility and will assist, as necessary, with aspects of programming and member/customer service. This position acts as the manager on duty during ARC operational hours. The Building Supervisor will supervise Recreation Attendants, Fitness Center Attendants, Member Services Leads, and other department staff as needed. This position will follow and supervise the daily schedule and the implementation of all recreation spaces and reservations. The Building Supervisor is considered an extension of the facility management, serving as a link between student staff and the professional staff. Apply now on Handshake.
Member Services Leads will oversee all member services activity; including but not limited to checking eligibility requirements of potential members, collecting and analyzing membership reports, selling community and affiliate memberships, reconciling sales, and monitoring facility access. Apply now on Handshake.
Recreation Attendants are considered "designated staff." Recreation Attendants are responsible for providing assistance with operational necessities, cleaning, equipment rental, facility set up, and reservations within the Activities and Recreation Center (ARC). Apply now on Handshake.