What is Cal Aggie Camp?
Cal Aggie Camp was founded in 1961 at UC Davis in an effort to give back to the local Davis community. The chancellor at the time decided that all the money raised from the annual bike auction should be reinvested into the neighborhood since it was collected from students. The camp's original mission was to provide enriching summer camp experiences, free of charge, to near-by underprivileged youth. We are still committed to this mission as we serve campers ages 6-17 in the greater Davis and Sacramento areas. The spirit of Cal Aggie Camp is alive and well today thanks to the amazing UC Davis undergraduates who volunteer their time to positively impact the campers' lives.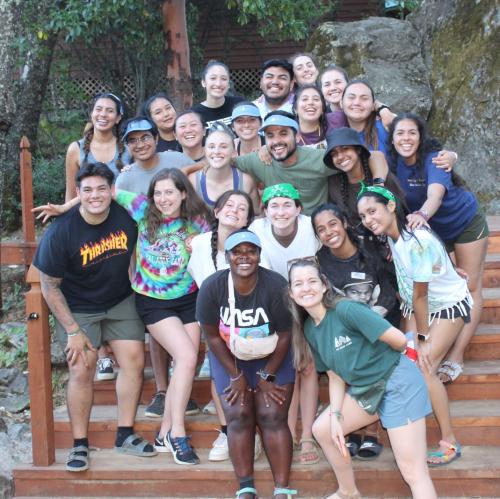 What impact do donations have on Cal Aggie Camp?
The generosity of donors like you help keep our camp free for all of our campers! Within the past two years, we have restored our commitment to providing two weeks of camp to better serve more of our community. This means that we increasingly look towards donations to not only house and feed everyone at camp, but also to ensure that we have enough supplies to keep our camp traditions alive. Donations will be used to buy a wide variety of items that help make camp fun like s'mores supplies, water balloons, craft supplies, and all the other equipment needed to create the full camp experience! We greatly appreciate any contribution you can make, please click the button in the upper right hand corner of this page to give to Cal Aggie Camp today.
Who are the staff?
All of our counselors are undergraduate students or recent graduates of UC Davis. Our counselors are passionate about serving underprivileged youth and making a difference in their community. Cal Aggie Camp is a volunteer-based organization, so every counselor donates their time to participate in camp. 
Cal Aggie Camp counselors are selected after completion of our application process that includes written responses, group interviews, and thorough criminal background checks. Once selected, our staff are all required to be first-aid and CPR certified prior to starting work. In addition, all staff are required to enroll in our ten-week, two-unit internship training course for staff. The class includes topics required by the American Camp Association, including, but not limited to: camp purpose and outcomes, risk management, behavior management, and responding to emergency situations. All staff are trained on their responsibilities as a mandated reporter, and we continue to make this one of our top training priorities.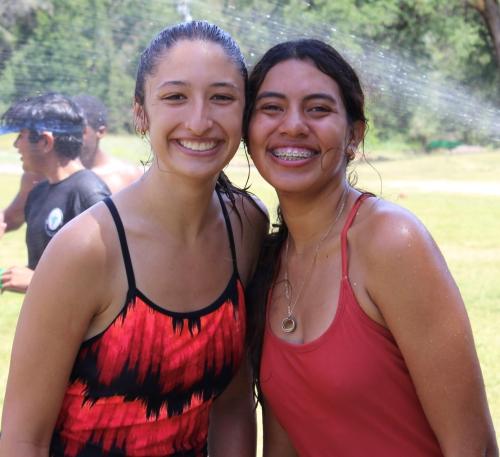 2024 Camp Dates 
Week 1: June 16 - June 21, 2024 - campers ages 6-12
Week 2: June 23 - June 28, 2024 - campers ages 12 - 17 
Please contact calaggiecamp@ucdavis.edu for inquiries about camper registration.