Welcome Incoming Aggies!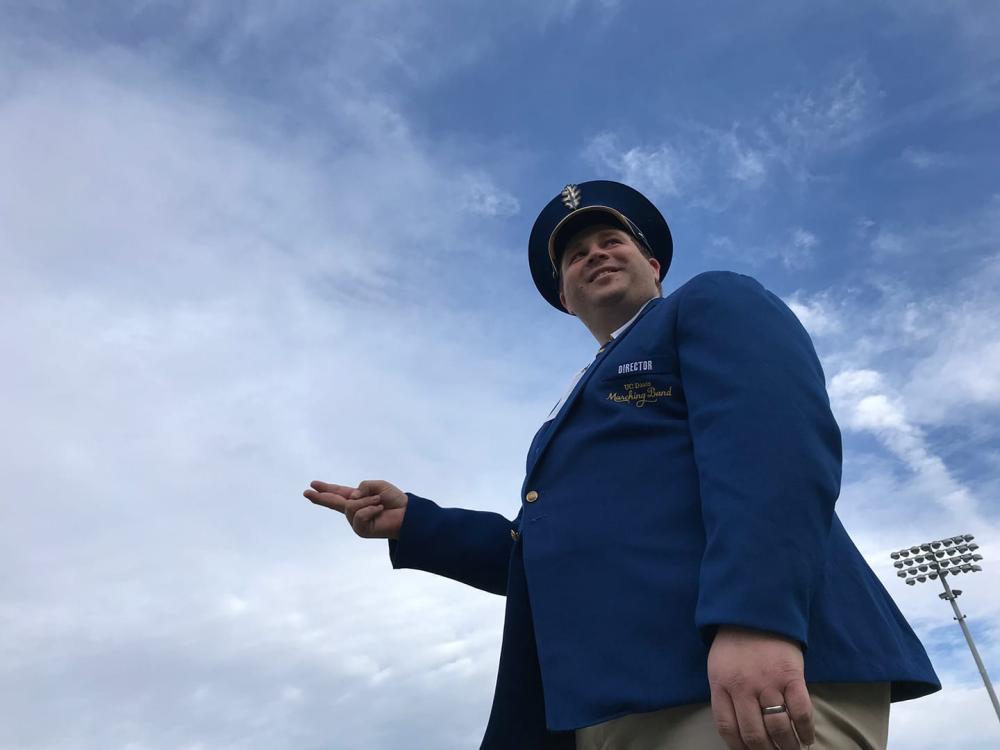 Congratulations on your admission to the University of California, Davis! The University, through its academic excellence and wide range of extracurricular activities, offers you one of the best educations anywhere. On behalf of the UC Davis Marching Band, I invite you to join us in Fall 2023!
The Aggie Band has a proud, long history beginning in 1929 during our University's humble beginnings as the University Farm. Over the decades the Aggie Band has evolved into various iterations while remaining the spirit of the Davis campus. Beginning in Fall 2019, the Aggie Band transitioned from a student-run organization to University directed organization. With this change there has been a renewed focus on musical excellence, student well-being, and positive community-building. 

We proudly welcome new band members of all experience levels. Whether you're a seasoned player or you've always wanted to play in a marching band, we've got a place for you! We offer lessons and mentorship to students who are learning an instrument for the first time as well as exciting performance opportunities that will hone the skills of more advanced players. The Aggie Band performs at a number of events throughout the year. We can be seen at all Aggie home football and basketball games, and other athletic events. We also perform regularly on campus and out in the community. In addition to performing on your instrument, there are opportunities to arrange music and chart halftime shows for the band, help manage the operations of the band, and contribute to the band's overall success. 

In addition to performing with the most spirited organization on campus, you will discover that the UC Davis Marching Band is a valuable addition to your academic life. You will find friends with common interests and majors who are eager to assist you and give advice on such matters as registration, enrollment, class scheduling, and even housing. Many of our members also form study groups. Being an Aggie Band member helps make a place like UC Davis (with 40,000+ students) feel like home. Many of the friendships formed during your time in the Aggie Band will last a lifetime. 

The Aggie Band is a special place and the feeling of satisfaction after a great performance, whether on the field at UC Davis Health Stadium or in front of 65,000 fans at the Aftershock Festival, is incomparable to any other experience at UC Davis. If you want to learn more about the UC Davis Marching Band, please take some time to explore our website and don't hesitate to email me at garigsby@ucdavis.edu. 

Go Ags!

Sincerely,
Dr. Garrett Rigsby
Director, UC Davis Marching Band