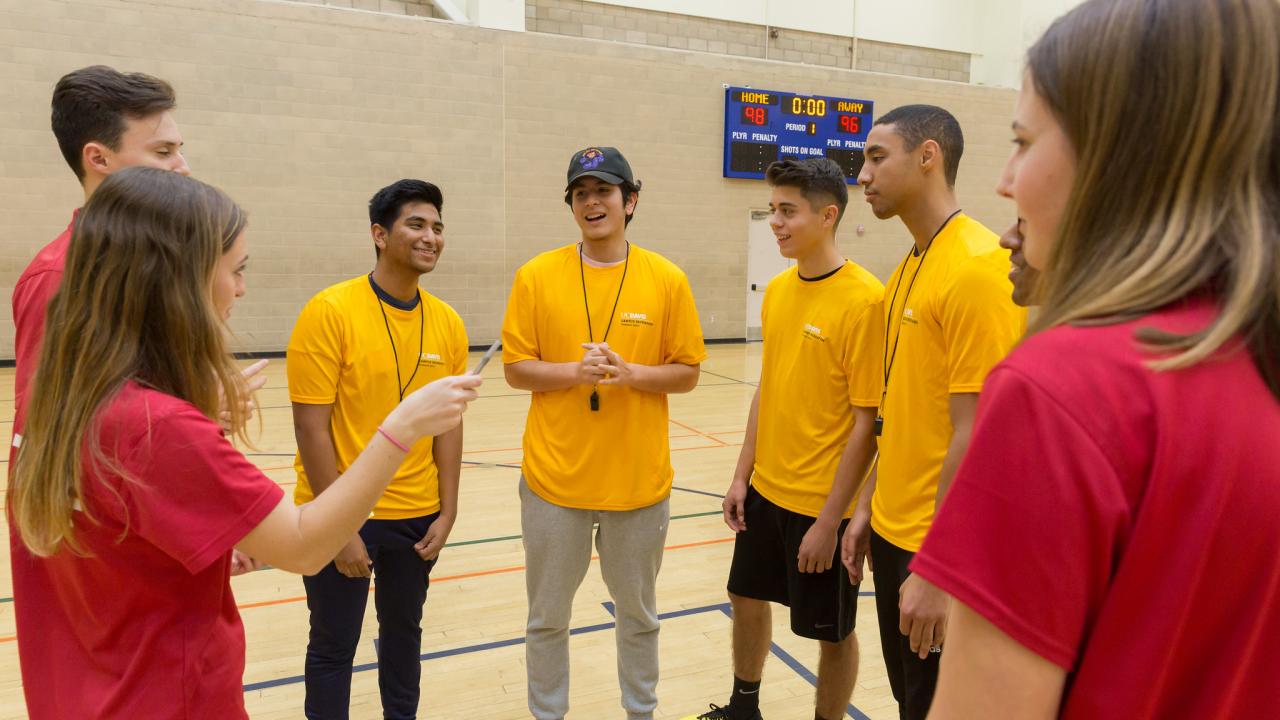 Fall 2023
Application Information
We are hiring Officials for Basketball, Dodgeball, Flag Football, Floor Hockey, and Soccer. Come join our Rec Sports team! 
You can find our position posted on Handshake with reference number 8180582. 
Virtual General Clinic
All new Rec Sports Officials must attend the general clinic to learn general policies, scheduling, payroll, and general officiating topics at this clinic. Only need to attend 1 general session.
General Session: Monday, October 2, 7-8 p.m., virtual via Zoom (link will be sent to all those that have applied)
Classroom Clinics, Court/Field Clinics, and Scrimmage Clinics
Rec Sports officials must attend the clinics for the sport they wish to officiate, to learn sport rules and officiating mechanics at this clinic. All clinics are mandatory. 
Basketball (only for returning/currently hired officials):

Tuesday, October 3, 7-10 p.m., ARC Meeting Room 1 and ARC Court 3 & 4

Dodgeball:

Monday, October 9, 7-10 p.m., U Center Special Events Room then ARC MAC

Flag Football:

Wednesday, October 4, 7-10 p.m., ARC Meeting Room 1 then Hutch Field South

Floor Hockey:

Monday, October 9, 7-10 p.m., U Center Special Events Room then ARC MAC

Soccer

Thursday, October 12, 7-10 p.m., ARC Meeting Room 1 then Dairy Field