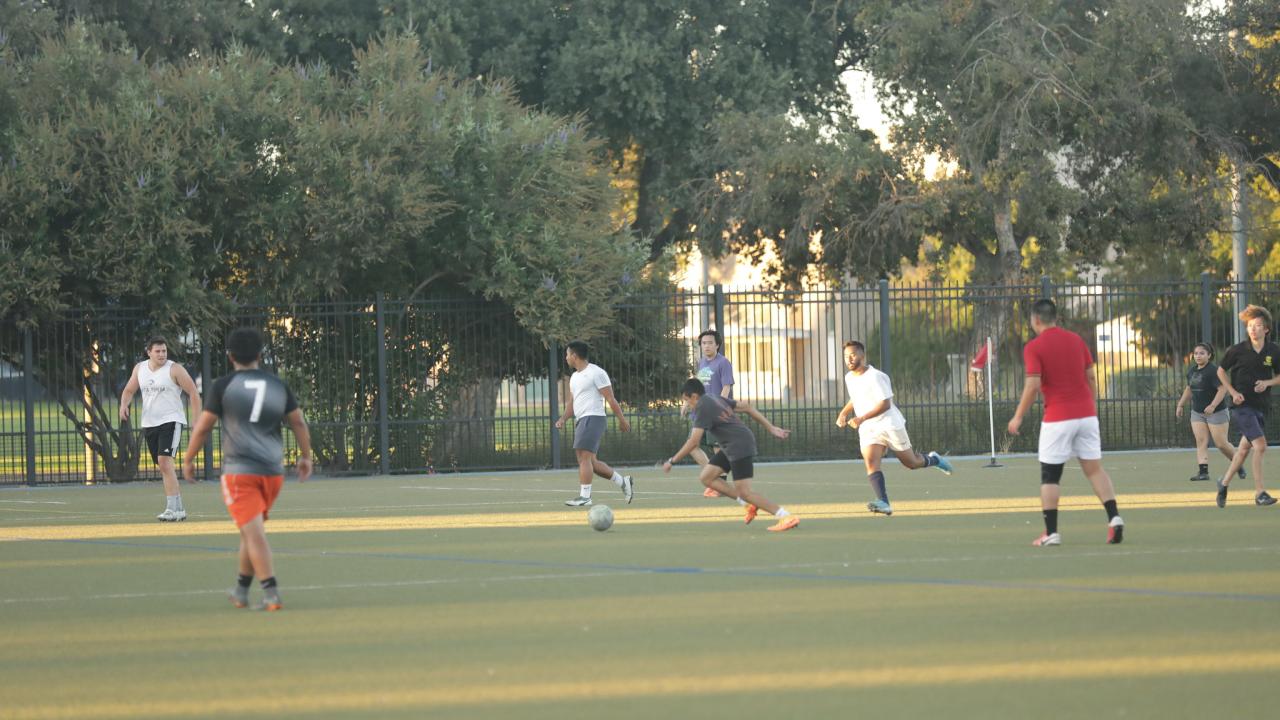 Get ready for a new season of Rec Sports. Online registration opens Tuesday June 26 at 11 a.m. 
We have switched to Fusion PLAY as our new Rec Sports system. Please download the Fusion PLAY app (Android/Apple) to access summers sports registration.
Sports available include:
Leagues: N/A
Mini-Leagues:  Beach Volleyball 4v4, Pickleball Doubles, and Soccer 8v8 
Special Events: N/A
Virtual Events: TBA
*Dates in parenthesis indicate registration closing date for each activity
 All participants, (current students, faculty, staff, and student affiliates ) will need to have the Summer Session 1 Rec Sports ONE pass in order to access our Fusion PLAY registration system. Student ONE Pass will be $10 per Summer session, Faculty/Staff ONE Pass and Student Affiliate ONE Pass will be $20 per session. Faculty, staff, and student affiliates must have an active Campus Recreation membership to access the ONE pass. 
Exception: For those interested in only participating in our E-Sports and Gaming program, we will have a separate E-Sports Pass ($10) available to access our Fusion registration. NOTE: No summer Esports program. More info for Fall 2023 TBA.
If you are a current student and need financial assistance to pay for your Rec Sports ONE pass or E-Sports pass you can apply for a fee waiver through our Campus Recreation Well-Being Fee Waiver program.