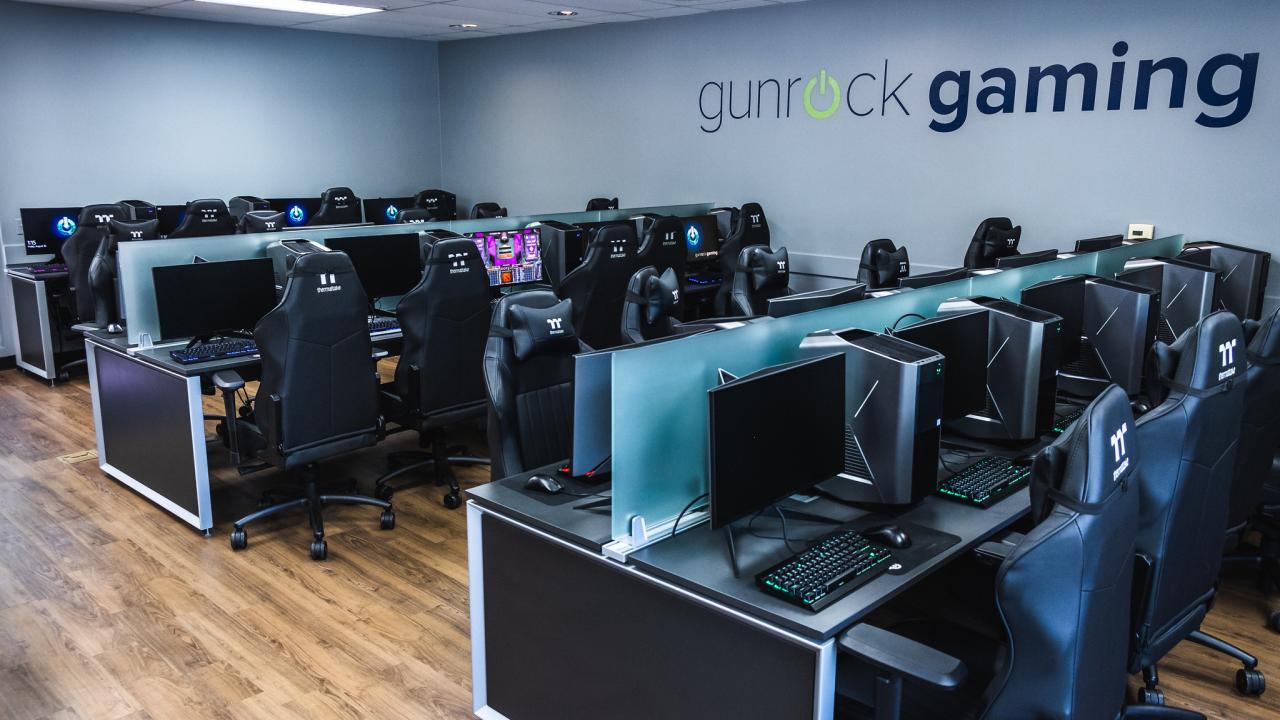 We invite all UC Davis students and Campus Recreation members to participate in our Aggies At Home Esports Competition! The Esports competition features various console and PC games including solo and team competition levels with prizes for winners in each category. Registration will open April 19. The competition will be FREE to all participants with a valid Fusion account. 
Tell your friends and register for these events today. Come As You Are and become an Aggies at Home Esports champion!
Also, Gunrock Gaming now has its own moderated Discord channel! Build community and play your favorite games with fellow Aggies.
Register for Virtual Esports Competition
Esports Competition
There will be games offered as leagues along with weekly tournaments played on the weekends. Players are able to sign up as individuals or as a team (will depend on the game).  Prizes will be awarded to top winners in each competition.
Gaming Hours
Gaming Hours is a time and place where you can find other people to play games with or simply hang out! Fridays from 5-9pm PST. Last gaming hour date is Friday May 28.
Registration Guide: https://forms.gle/PNGbK14vKabuPvtA8
To access Gaming Hours registration, go to our registration site HERE, filter for Spring 2021, click on Virtual Gaming, then Gaming Hours, then click Register button for Gaming Hours Winter. 
Games Offered
League of Legends - (PC; 5v5); Game results HERE
COD Modern Warfare: Warzone (Cross compatible on PC, PS4/PS5, and XBox;  3v3 Teams or individual)
League Info
League of Legends will be offered as a season long competition
Esports Rules
COD Warzone rules located at bottom of page
Tournament Schedule
Week One: Date and Games TBA
Week Two Date and Games TBA
Week Three Date and Games TBA
Week Four Date and Games TBA
Additional weeks TBA
Championship: Date and Games TBA
Game Specific Registration Guidelines
Esports Registration Tips
Once you get to the  Fusion IM registration page, you will need to filter for just Spring 2021. You can then choose to compete in the individual and/or team competitions. From there you will choose your desired game(s) as well as platform. 
To register as an individual, select Esports Solo Comp, and then select your desired game.
To register as the captain of a team, select Esports Team Comp, and then select your desired game. Then select Register as a Team, enter a team name, and select Yes to become a member of the team. 
To register as part of an existing team, select Esports Team Comp, and then select your desired game. Then select Register as a Player and then select Join a Team to find the team you would like to join.
Note: the free agent function is only used for the team games. It is available for individuals who would like to join an existing team. If there are enough free agents, we may create free agent teams. If you are looking to compete on your own, please sign up in the individual competition. 
Event Category