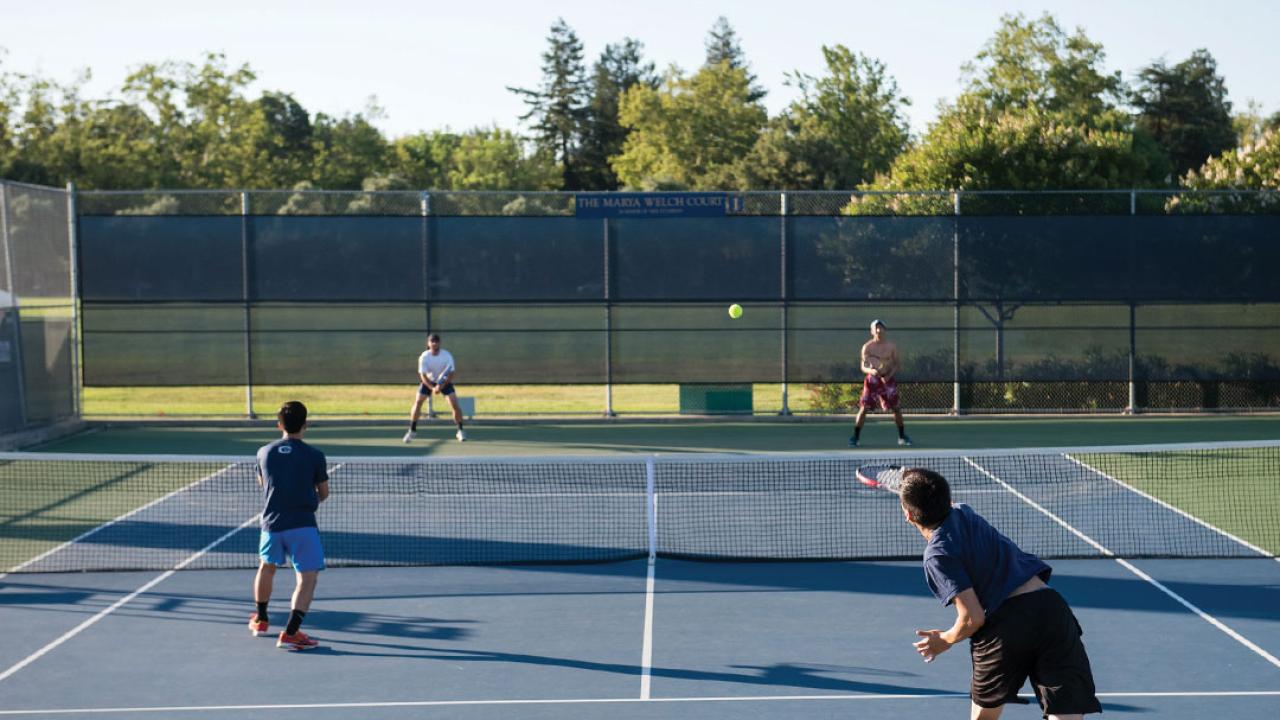 Location
Marya Welch Tennis Center UC Davis
Tennis Lessons
Learn the sport of Tennis here at UC Davis. This class is designed for beginner- to intermediate-level individuals. If you do not have a racket, one can be provided for you. The lessons will focus on the basics of tennis which include ground strokes, volleys and serves.
Courses will be offered this Fall on Wednesdays and Fridays from October 11-December 8. Wednesday lesson will be 6:30-7:30 p.m. while Friday lessons will be 5:30-6:30 p.m. (no lessons 11/10 Veterans day, 11/22 & 11/24 Thanksgiving) Members of our Tennis Club Travel Team will be running the drills, so this program offers unique access to some of our best players/teachers. 
Price is $10 per lesson per student and $5 dollars for the first lesson for current tennis club members. Non-students can register for $15 per lesson. Each session is capped at 15 people. Financial assistance for current students available through our Campus Recreation Well-Being Waiver. Classes takes place at Marya Welch Tennis Center. 
NOTE: Registration is now open for all lessons.
For any questions please contact Ben.