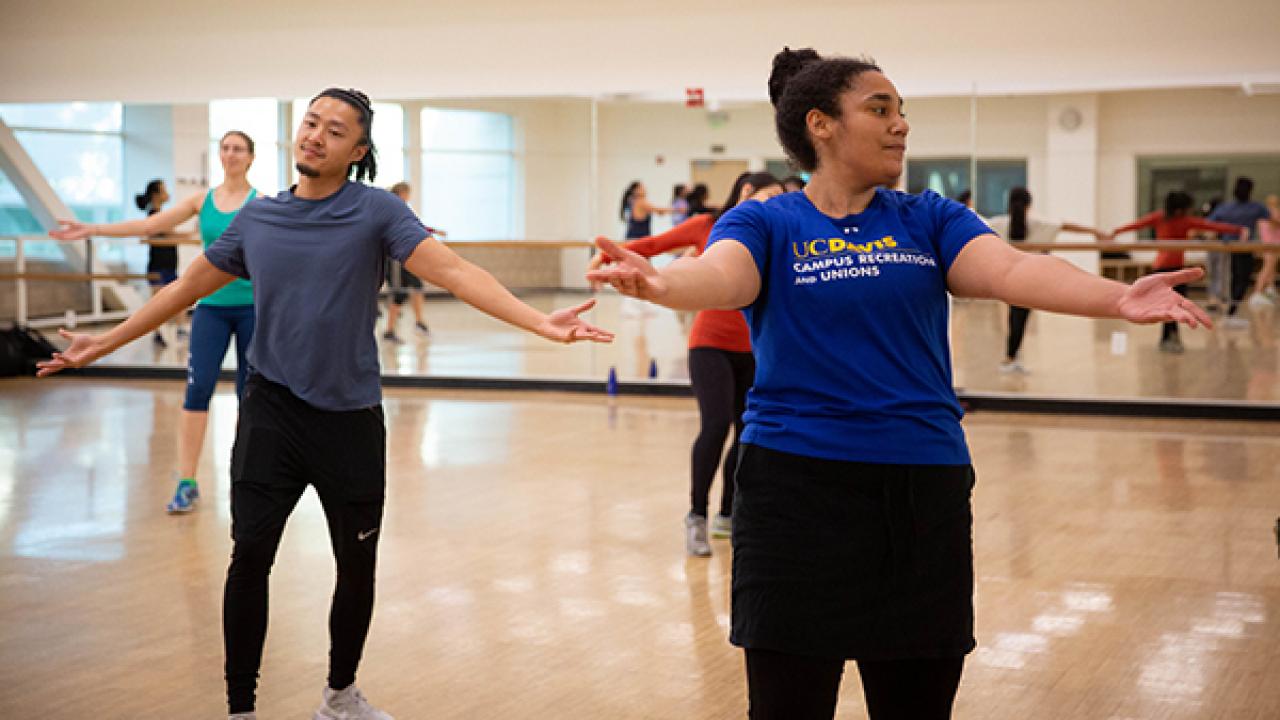 Interested in becoming a group exercise instructor or personal trainer? Living Well's ACE Leadership Course prepares students to become certified exercise professionals through the American Council on Exercise (ACE).
There are two separate programs available: Group Exercise Instructor and Personal Trainer. Each course is a nine-week program. The program prepares you for the ACE exam by helping you build confidence in your leadership abilities while providing exercise knowledge and hands-on training opportunities with various training equipment and props. This year's course will begin on January 9th and run through the end of Winter quarter. Classes will meet on Tuesdays from 2-4 p.m. and Thursdays from 2-4:30 p.m. 
Application opens: October 16th
Application deadline: November 5th @ Midnight
Interviews: November 6th-9th
Cost: Accepted student applicants will have their course fee waived ($250.00 value). This does not include the test registration fee/materials ($400), though this fee may also be waived if applicants maintain good standing and pursue student employment.
Please call the Living Well center at 530-754-2179 or email at livewell@campusrec.ucdavis.edu for more information.
Event Category