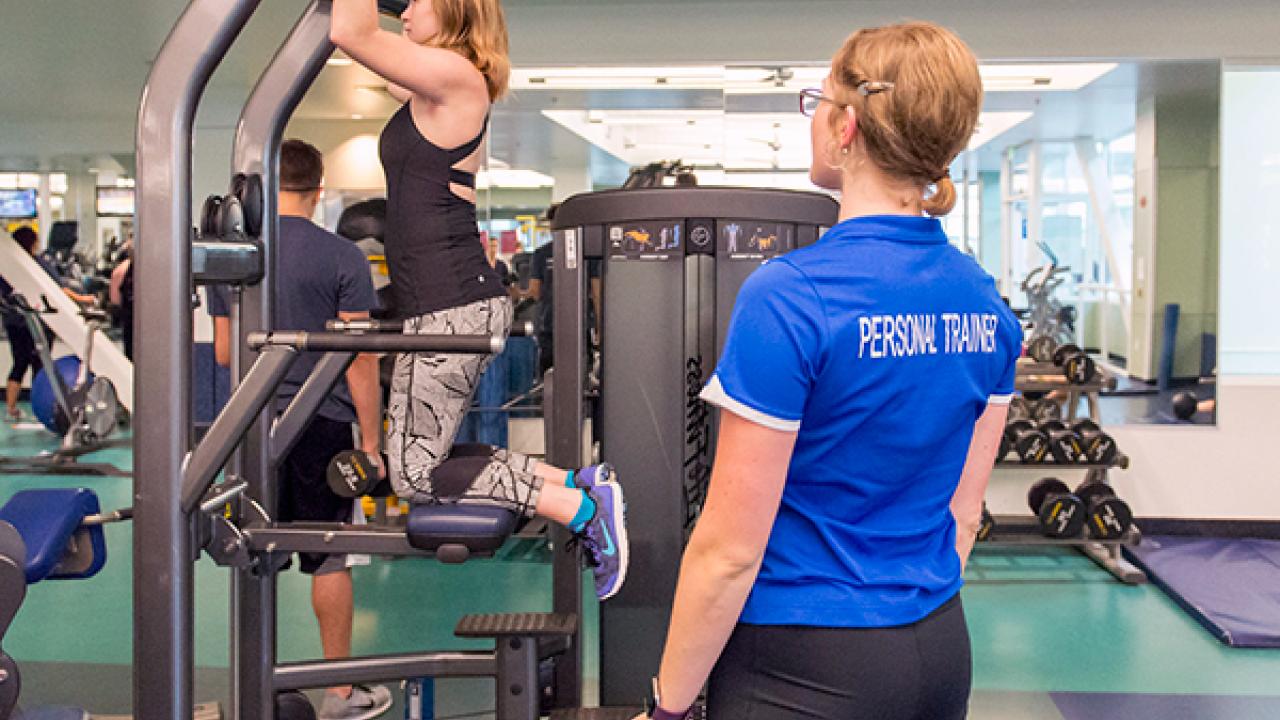 Start the year off your Spring with some personal training from Living Well! The remainder of this year, students can purchase an Initial Training Package for only $75. This all-inclusive service provides you with an overview of your current fitness levels and helps kickstart your wellness goals. The package includes the following:
Initial consultation and fitness assessment (75 minutes)
One training session (60 minutes)
Nutrition Consultation (60 minutes)
In the initial consultation, your trainer will work with you to discuss your  wellness goals. The trainer will use these goals to create a customized training session. In the nutrition consultation, you will meet with a nutrition intern to talk about meeting your nutrition and overall health goals. Meeting with an intern is optional, but it is a great opportunity to ask any and all questions you have about nutrition. 
Purchase your ITP here. 
After purchasing an initial training package, download the intake packet below and send the completed forms to livewell@campusrec.ucdavis.edu with proof of purchase. We will contact you to schedule an intake consultation and connect you with one of our certified personal trainers.
Event Category