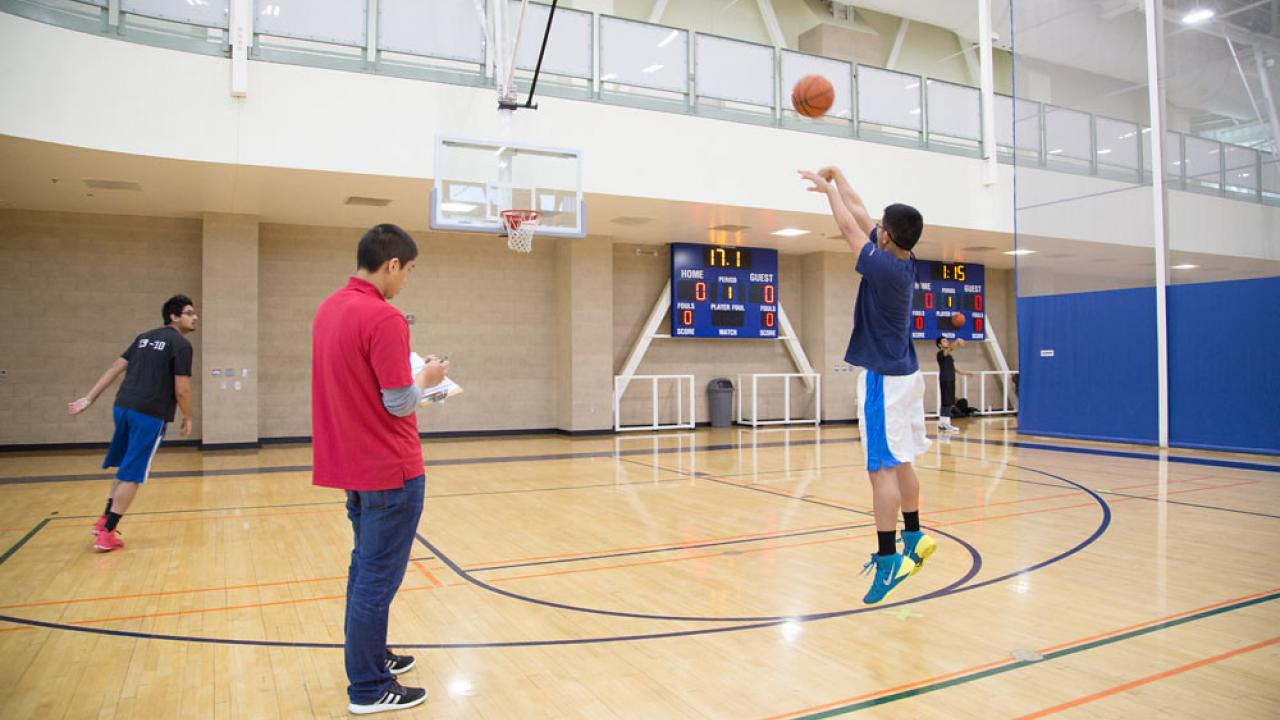 We invite all Rec Sports participants to compete in our 3 Point Shootout Competition.  Event takes place in the ARC West Gym on Saturday March 7 at noon. Online registration in Fusion IM will open on Monday February 24 at 10 a.m. and will close on Monday March 2 at midnight. Leagues available in Singles and Doubles. Format will be very similar to NBA 3 point contest. This event is open to all participants with a current Rec Sports ONE Pass. 
Tell your friends and register for this tournament today. Come As You Are and become this year's 3 Point Shootout Champions.
You can contact our Rec Sports email or call us at 530.752.1730. We hope to see you at the ARC on March 7.