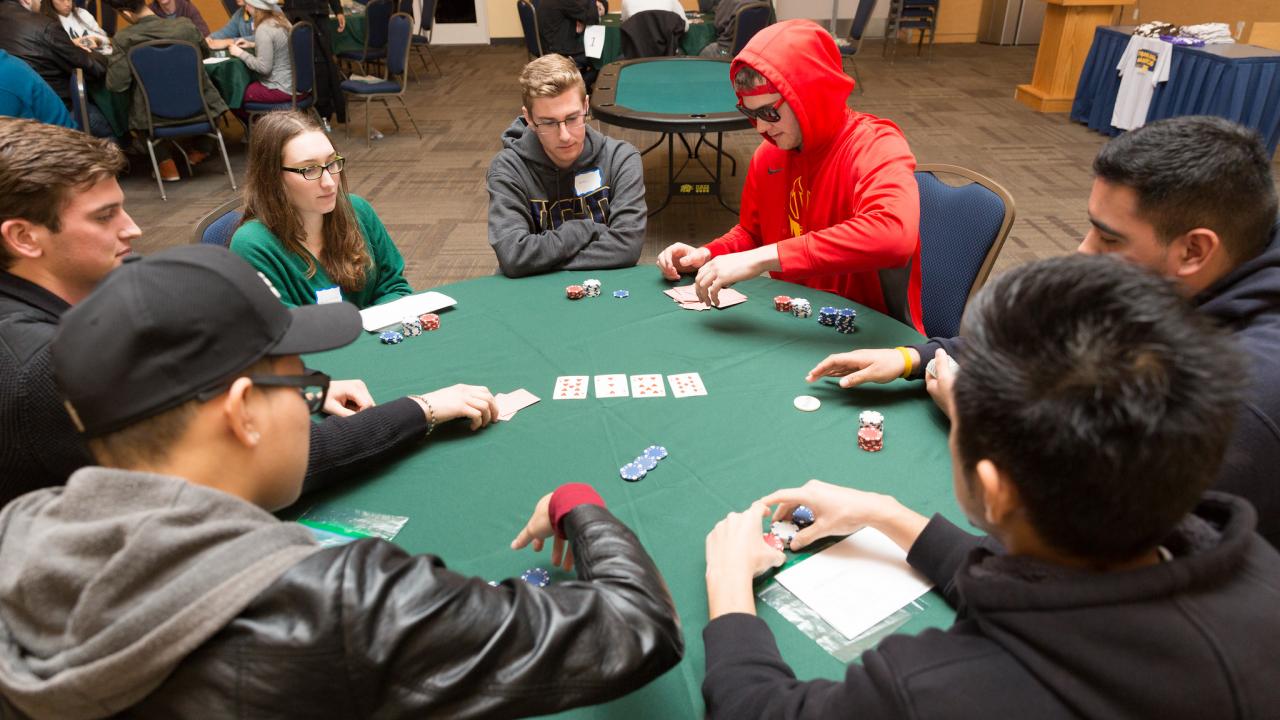 We invite all Rec Sports participants to compete in our Poker Palooza Tournament.  Event takes place in the ARC Ballroom on Saturday February 29 at 12:30 p.m. Online registration in Fusion IM is now open and will close on Thursday February 27. This is a Texas Hold'em no limit tournament, and is open to all participants with a Rec Sports ONE Pass. 
Tell your friends and register for this tournament today. Come As You Are and become this year's Poker Palooza Champion.
You can contact our Rec Sports email or call us at 530.752.1730. We hope to see you in the ARC Ballroom.