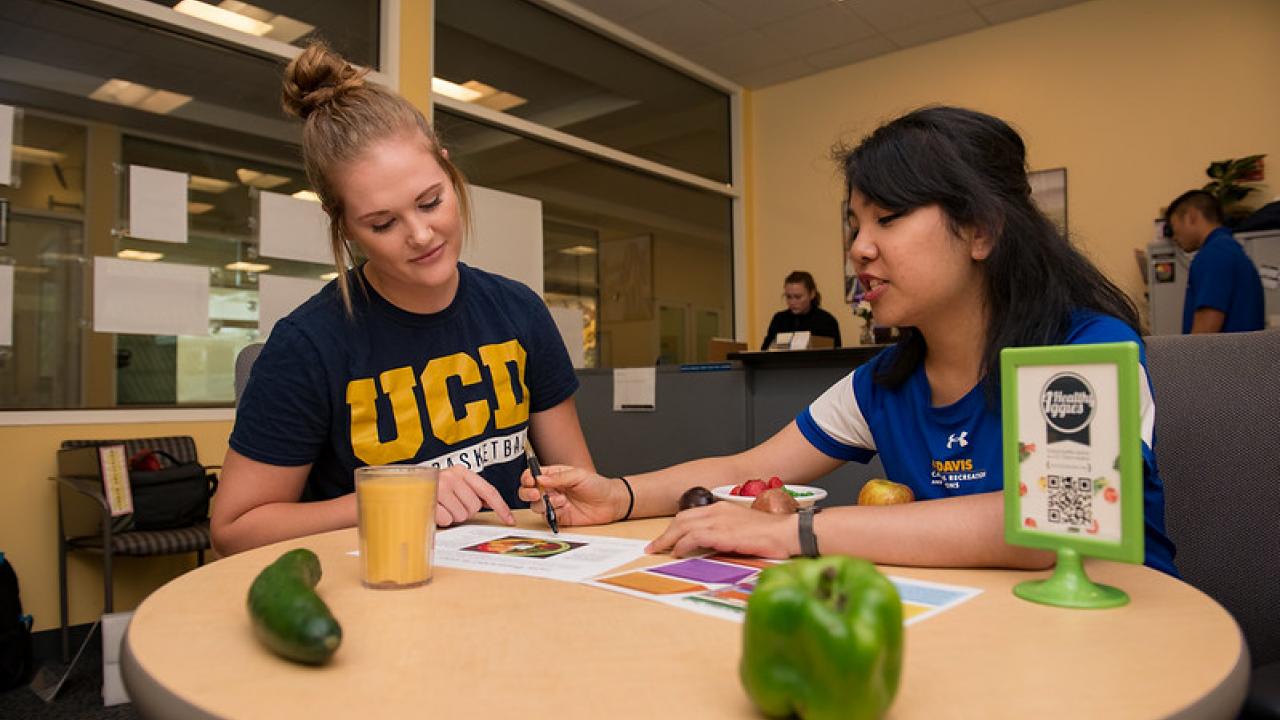 If you aren't sure what to eat, how much to eat, or how to bump up your energy with food, stop by the ARC lobby and talk with our nutrition counselors about meeting your nutrition and overall health goals. Drop-In is the perfect time to ask our counselors your quick nutrition questions and find out more about our other nutrition services. 
Drop-In Schedule: 
Mondays: 4:30 - 6 p.m.
Tuesdays: 4:30 - 6 p.m.
Wednesdays: 11:30 a.m. - 1 p.m.
Thursdays: 10 - 11:30 a.m.
Fridays: 3:30 - 5 p.m.
Event Category