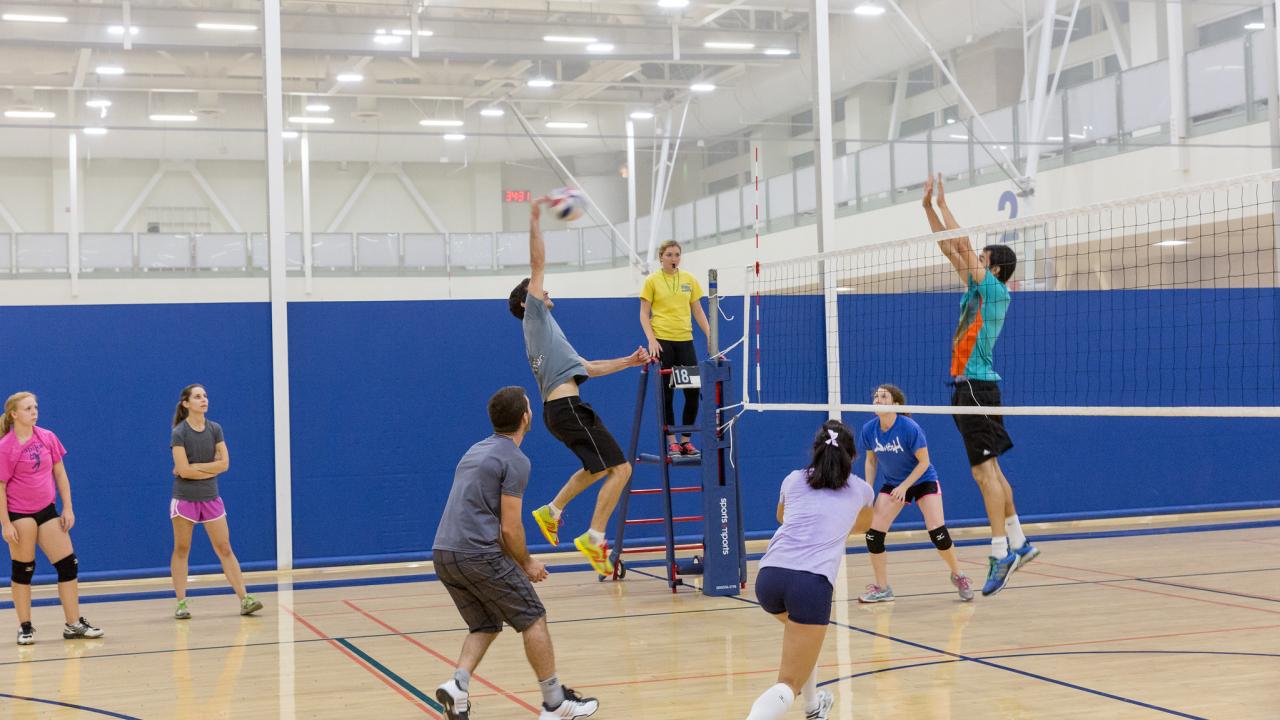 Get ready for another season of Rec Sports. Online registration starts Mon Jan 3 at 12 p.m. and will close on Jan 14 at midnight (Jan 7 for Indoor Soccer). Sports available include:
Leagues: Indoor Soccer, Volleyball
Mini-Leagues: Bowling, 3v3 Basketball, Soccer 11v11
Special Events: 3-Point Shootout, Badminton Tournament, Poker Palooza
Virtual Events: Esports (Valorant), Scavenger Hunt, Trivia
 All players will need to have the Annual or Winter Rec Sports ONE pass in order to access our Fusion IM system.
Exception: Bowling will require a separate Rec Sports Bowling Pass (available Jan 3) in order to access our Fusion IM System. Bowling will NOT require a Rec Sports ONE Pass. 
If you are a current student and need financial assistance to pay for your Rec Sports ONE Pass or Rec Sports Bowling Pass, you can apply for a fee waiver through our Campus Recreation Well-Being Fee Waiver program.