Free Lifeguard Certifications
Here in Campus Recreation, we recognize that not all students have the ability to spend hundreds of dollars on Lifeguard Certifications. Therefore, the Aquatics Unit is excited to announce that we're running FREE Certification Lifeguard Classes throughout the year, starting on September 11th & 12th. (More Dates To Come)
FREE Lifeguard Certification classes are for enrolled UC Davis Students who are looking to work for Campus Recreation, only. *Successful students will receive their certification with a condition that they work 20 hours/quarter for the Aquatics Unit. This will be signed prior to the lifeguard class. If this quota is not met, students will pay for their certification - $175.00.
So how does it work?
Great Question!
Let's break this down to make it easier. 
Firstly, if you're already a certified American Red Cross Lifeguard, you can apply to join the Aquatics Team immediately. Please email aquatics@campusrec.ucdavis.edu and attach your Resume and Cover Letter. 
If you're not certified yet, that's ok! (and probably why you're on this page..)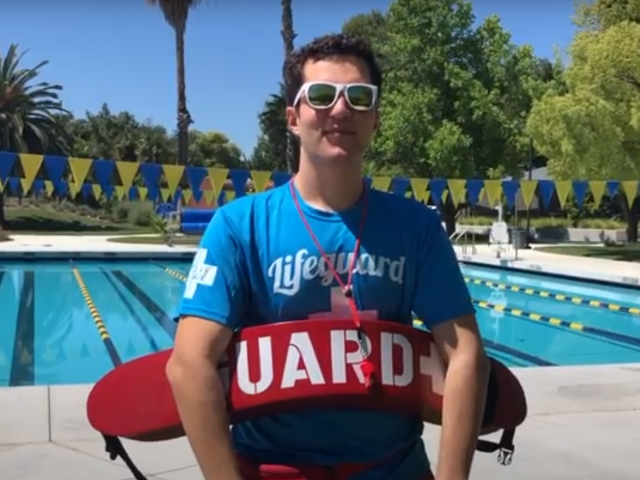 The Process.
So, if you're not yet certified, read the steps below.
Step 1. Submit an application to join the Free Lifeguard Cert Class. 
Sept 11th-12th class - APPLICATION NOW CLOSED.
Step 2. If successful, you will offered an interview with the Aquatics Unit. 
Step 3. If successful, you will be offered a spot in the Lifeguard Cert Class.
Step 4. If successful, you will be offered a position with Aquatics Campus Recreation.
Step 5. Successful candidates are required to work 20 hours per Quarter, otherwise they must pay for their certification at a cost of $175. 

If you have any questions on this process, please do not hesitate to contact the Aquatics Unit via email at aquatics@campusrec.ucdavis.edu OR call us at (530) 752-2691. 
APPLICATION CLOSED FOR SEPTEMBER CLASS
Apply for the FREE Certification Class TODAY!