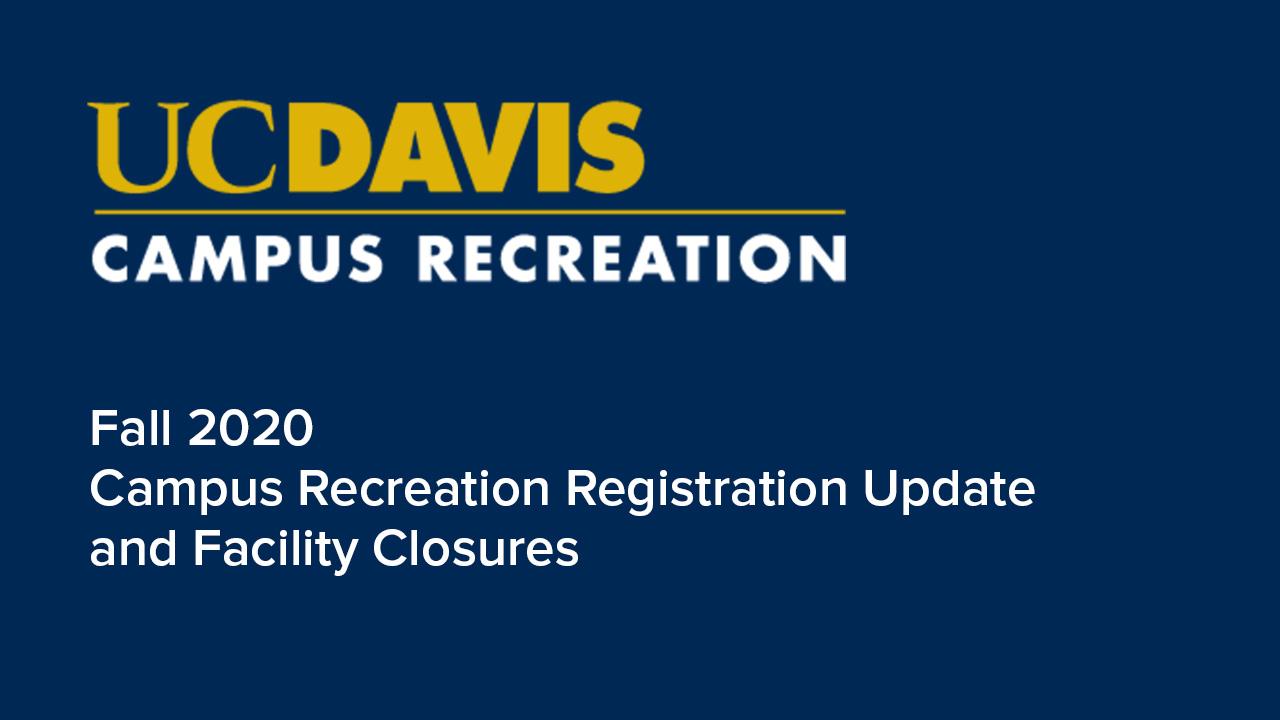 Update 7/13/20: Please note that due to a state mandate, the ARC is closed until further notice. 
INFORMATION ON THIS PAGE IS BEING UPDATED AS IT BECOMES AVAILABLE. PLEASE SEE BELOW FOR LINKS TO UPDATES FOR SPECIFIC AREAS OF CAMPUS RECREATION.
We value you as a member and appreciate your patience through this tough time as we all strive to keep our community safe. 
As we continue to monitor the rapidly evolving situation around the coronavirus (COVID-19), our first thought is for the safety and well-being of our students, faculty and staff. Campus Recreation is postponing registration and providing updates which are listed below. These decisions have been made out of care and concern for the wellness of our Aggie community. We know that recreation is important to help reduce stress, enhance academic performance and keep a sense of normalcy in your everyday life. We look forward to reopening all programming as soon as it is safe to operate within approved campus, county and state guidelines.
Current program updates and closures:
We will continue to post Campus Recreation updates here as they become available. Please visit the campuswide information page and the Student Affairs coronavirus update page for regular updates. If you have questions specific to Campus Recreation, please email reception@campusrec.ucdavis.edu.
Tags