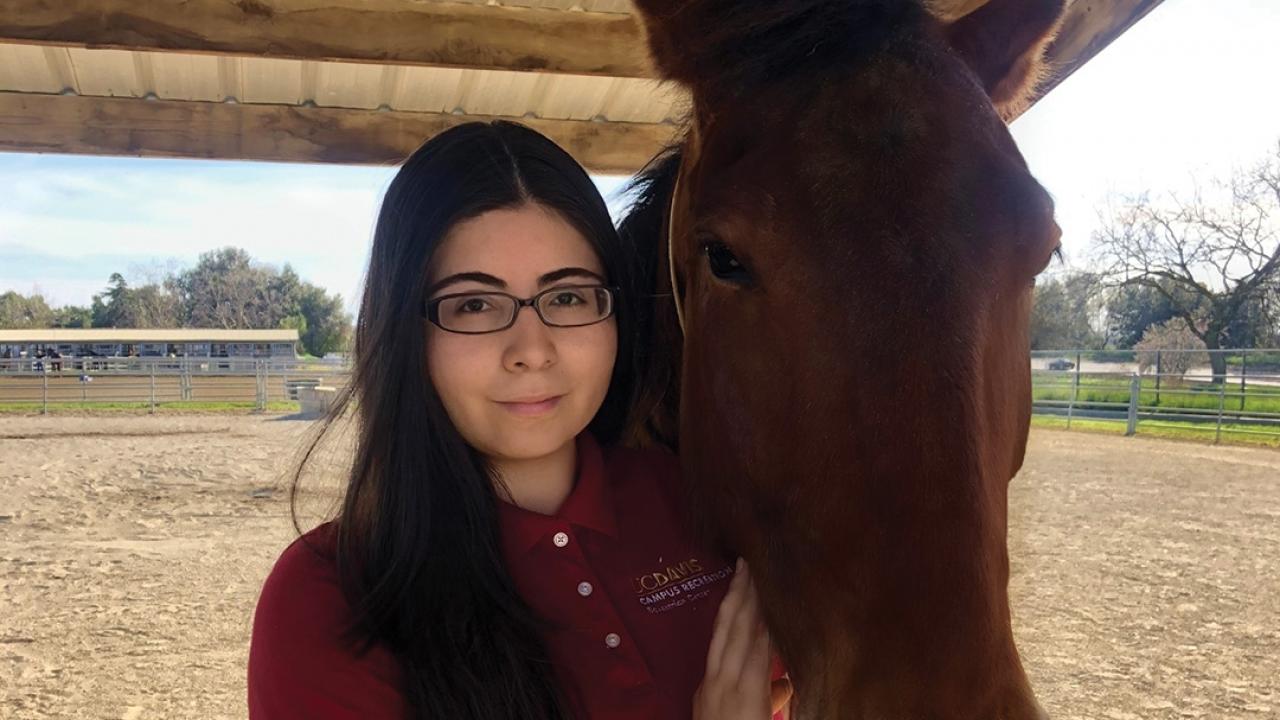 Meet Jaritza Granillo, an animal science major who works and lives at the Equestrian Center on campus as the head barn supervisor. Jaritza transferred to UC Davis from Mt. San Antonio College and is interested in livestock and equine medicine. She started as a stall cleaner during her first quarter at UC Davis and worked closely with animal technicians Cleto and Fernando, who taught her many things including how to drive a tractor.
Jartitza says the Equestrian Center has given her the opportunity to learn and grow as a person. She has served as a Guardian Angels instructor, Equestrian Center advisory committee chairperson, and a Campus Recreation advisory board member. The Equestrian Center has become a huge part of her life. She's met some of her closest friends here and it has become a second home.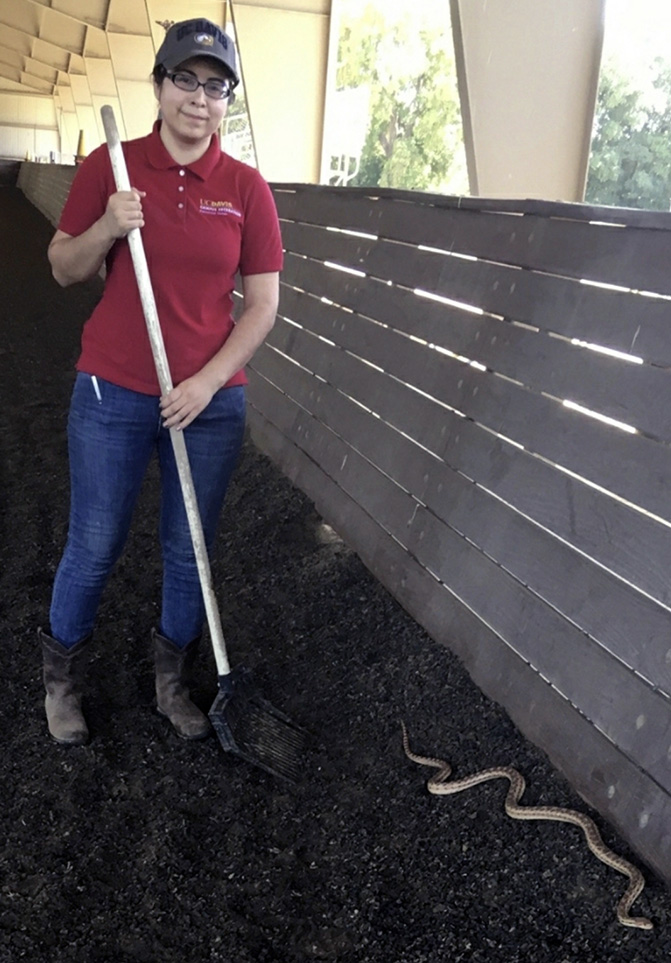 The Equestrian Center houses over 60 horses and is one of the essential facilities on campus that did not close during shelter-in-place. Although the recreational and volunteer classes have been put on hold, employees, boarders, farriers and veterinarians visit the facility to care for the herd.  Along with many other Equestrian Center employees, Jaritza stayed behind and continues to care for the horses at the facility.
Of her time at the Equestrian Center during shelter-in-place, Jaritza says:  
"It has not always been easy and a lot of us have been struggling with adjusting to the new system. It can be stressful and overwhelming at times when trying to keep up. I am enrolled in a first-year seminar that is being taught by Carlyn Peterson and she has made it a point in her lectures to get everyone to set one new goal for the quarter and describe what we will do each week to move towards that goal. She also encourages us to find something we can do every day to improve or maintain our mental health. It has been some of the best advice I have received this quarter and has really helped me during these times. I encourage everyone else to do the same. Set goals for yourself, come up with things you can do every week to move towards your goal and find things to do that will help you improve or maintain your mental health."
This spring, the barn supervisors have been spending more time grooming, bathing and loving on each horse and making repairs and small renovations to the facility with animal technicians Fernando and Manuel.  Since many of the Guardian Angel and Hooves for Heroes participants have found themselves missing the horses, Holly has been updating the Equestrian Center Facebook page with photos of the horses taken by student employees.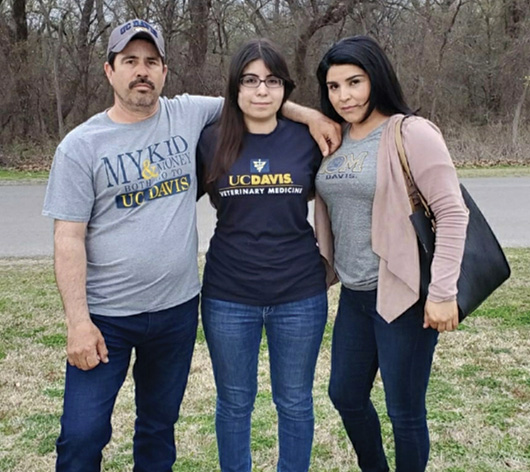 Jaritza truly cares about the facility and the entire Equestrian Center community and is always trying to find ways to make things better. Jaritza takes a great deal of pride in the strides she and the Equestrian Center staff have made to improve as a facility and is excited to see what our future holds for her and for the Equestrian program here at UC Davis.
Jaritza would like to give a special thanks to all of the student employees at the Equestrian Center (Madison, Cami, Olivia, Ava, Abbey, Gracie, Jesi, Cassidy, Joceline, Lilly and Mackenzie as well as Alisa and Erica who joined the Equestrian Center from Live Well during shelter-in-place) as well as animal technicians Fernando and Manuel for working so hard and being such valuable members of the team.