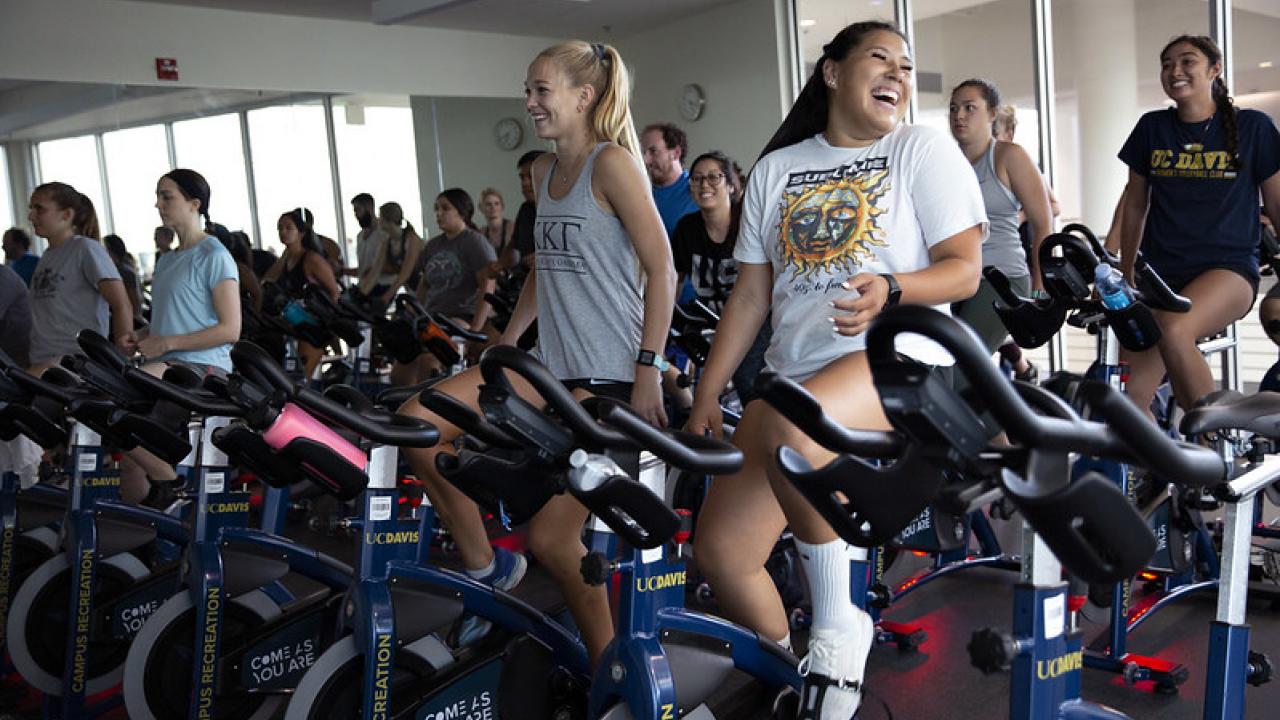 Location
Activities & Recreation Center, Studio A
The Living Well Unit is excited to offer a Schwinn® Indoor Cycling Power Certification in our very own Activities and Recreation Center! Completion of this certification enables participants to create and lead spin classes in most commercial studios. This training will be held in Studio A from 8am to 5pm on Saturday, February 4th. There will be an hour break for lunch. Course fee is $150. For more information, visit the Core Health & Fitness website. 
Want to take the class for Free?
Here in Campus Recreation, we recognize that not all students have the ability to spend hundreds of dollars on Certifications. Therefore, the Living Well Unit is excited to announce that we are offering this class for FREE to enrolled students. 
The FREE Certification is for enrolled UC Davis Students who are looking to work for Campus Recreation, only. *Successful students will receive their certification with a condition that they work 20 hours/quarter for the Living Well Unit. This will be signed prior to the Schwinn class. If this quota is not met, students will pay for their certification - $150.00. The application deadline is Sunday, January 22nd at 11:59 p.m. 
The Process 
Step 1. Submit an application to join the Free Spin Certification Class. 
Step 2. If successful, you will offered an interview with the Living Well Unit. 
Step 3. If successful, you will be offered a spot in the Schwinn Cert Class.
Step 4. If successful, you will be offered a position with Living Well under Campus Recreation.
Step 5. Successful candidates are required to work 20 hours per Quarter, otherwise they must pay for their certification at a cost of $150. 
If you have any questions about the process, please contact the Living Well Center at livewell@campusrec.ucdavis.edu OR call us at 530-754-2179.
Event Category